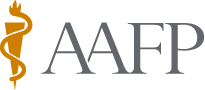 When our editorial team initially chose topics for this edition of FP Essentials™ about less common but important respiratory conditions, my initial reaction was that some of the subtopics, such as occupational lung disease and pulmonary sarcoidosis, were less common. In my entire career, I do not recall ever seeing a patient with asbestosis, silicosis, coal workers' pneumoconiosis, or pulmonary sarcoidosis. However, after reading this edition, I am not so sure, and wonder how many times I saw those patients and did not know it.
In Section One (occupational lung disease) and Section Two (pulmonary sarcoidosis), the authors make it clear that the manifestations of these conditions are nonspecific and can easily be mistaken for something else. How many times did I see a patient with obvious asthma and pulmonary function test results that confirmed the diagnosis, and it never occurred to me that the asthma might have been work related? How many times did I see long-term smokers with dyspnea and assumed they had chronic obstructive pulmonary disease without taking a detailed lifelong occupational history to find out if they ever worked in a job that might have exposed them to silica or asbestosis? After reading this edition, I will not make those mistakes again—and hopefully you will not, either.
Of course, I have seen the conditions discussed in Section Three, such as coccidioidomycosis, and Section Four (ie, tuberculosis [TB]). Coccidioidomycosis is a common illness in Arizona where I live and work. But, if an Arizonan travels to another part of the country and presents with what seems to be community-acquired pneumonia, I hope this edition will make the physician there think, "Hmm, could this be coccidioidomycosis?" And, of course, TB is all over the world and when we start traveling again after the coronavirus disease 19 (COVID-19) pandemic ends, there is always the chance that a patient in anyone's practice could have TB, which is nicely reviewed in this edition.
Enjoy reading it. There is a lot to learn.
Barry D. Weiss, MD, FAAFP, Medical Editor
Professor, Department of Family and Community Medicine
University of Arizona College of Medicine, Tucson