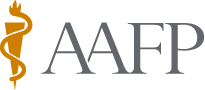 Coccidioidomycosis, histoplasmosis, and aspergillosis are all caused by inhaling a soil fungus. Most patients with coccidioidomycosis, which is endemic to California and Arizona, are asymptomatic, but 40% have influenzalike symptoms that frequently resolve without treatment. Rarely, coccidioidomycosis can disseminate. It typically is diagnosed with chest x-ray and antibody tests. Antifungal therapy is only needed for severe infections and individuals with extensive comorbidities. Histoplasmosis is endemic to central/eastern United States. Only 10% of cases are symptomatic, and they typically resolve without treatment. Severe illness can occur in immunocompromised individuals. Diagnosis typically is made with chest x-ray and urine/serum antigen tests. Antifungal therapy is indicated for mild infections that do not resolve and for those with more severe disease. Neither histoplasmosis nor coccidioidomycosis is spread from person to person. Aspergillosis also can be acquired in health care settings via person-to-person spread or contaminated medical devices. Aspergillus-related pulmonary disease includes an allergic syndrome, aspergillomas (fungus balls) in the lungs or sinuses, and chronic or invasive forms. The allergic syndrome is initially diagnosed with skin tests or immunoglobulin E levels and managed with steroids and antifungals. Aspergillomas and invasive disease are initially detected with x-rays and managed with antifungals.
Case 3. Mr Daniels is a 75-year-old man, who comes to your office with cough and moderate shortness of breath that started 5 days ago. He has not had fever or chills. He has a history of mild chronic obstructive pulmonary disease (COPD) that has been well controlled, and he has been feeling fine. In fact, earlier in the month, Mr Daniels and some friends traveled to Arizona for a golf trip.
Coccidioidomycosis, commonly known as valley fever, is caused by a soil fungus. Two causative organisms have been identified: Coccidioides immitis, which is native to the San Joaquin Valley of California, and Coccidioides posadasii, which is found in other areas of the southwestern United States, northern Mexico, and Central and South America.72
In the lungs or other infected tissue, the Coccidioides fungal spores enlarge to form spherules. These spherules eventually rupture, releasing hundreds to thousands of endospores in the involved tissues.
Infection is more common during the summer and late fall and is associated with outdoor activities.73 Infection is acquired by inhalation of airborne spores from dust and dirt, but it usually is not considered transmissible via person-to-person spread. However, larger outbreaks occur rarely when groups of individuals are exposed to common spore sources. Outbreaks have been observed primarily where soil has been disturbed, including at construction sites, during military exercises and other outdoor projects, and from natural events (eg, earthquakes, dust storms).73,74,75 Transmission can occur outside of endemic areas via transport of contaminated material.
Subscribe
From
$335
Immediate, unlimited access to all FP Essentials content
60 CME credits/year
AAFP app access
Print delivery available
Subscribe
Edition Access
$59
Immediate, unlimited access to this edition's content
5 CME credits
AAFP app access
Print delivery available
Interested in AAFP membership? Learn more
Learn More