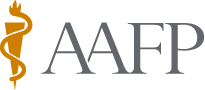 Screen employees who have been exposed to an airborne concentration of asbestos greater than the Occupational Safety and Health Administration (OSHA)-permitted air concentration of 0.1 fiber/mL of air for asbestos-related lung disease with chest x-ray and pulmonary function testing.

Do not treat asymptomatic patients with stage 1, 2, or 3 pulmonary sarcoidosis. Treat patients with significant symptoms, progressive disease, or extrapulmonary disease. Consider initiating treatment if organ function is threatened.

In patients with coccidioidomycosis pneumonia, treat patients with significantly debilitating illness, extensive pulmonary involvement, concurrent diabetes, or frailty due to age or comorbidities with antifungal therapy.

In patients in which invasive pulmonary aspergillosis is strongly suspected, start antifungal therapy with voriconazole while the diagnostic evaluation is performed.

Use interferon gamma release assay to test for latent tuberculosis infection (LTBI) in individuals 5 years or older who meet the following criteria: 1) are likely to be infected with Mycobacterium tuberculosis, 2) have a low or intermediate risk of disease progression, 3) it has been decided that testing for LTBI is warranted, and 4) either have a history of BCG vaccination or are unlikely to return to have their tuberculin skin test read.

In patients who are seriously ill with conditions suspicious for tuberculosis (TB) or have a high likelihood of having TB, initiate management before results of acid-fast bacilli test, molecular tests, or culture are known.
Resources
Strength of Evidence: SORT C

Sources: Am J Respir Crit Care Med, Occupational Health and Safety Administration, references 6 and 8

Strength of Evidence: SORT A

Sources: Thorax, N Engl J Med, references 61 and 38

Strength of Evidence: SORT C

Source: Clin Infect Dis, reference 79

Strength of Evidence: SORT C

Source: Clin Infect Dis, reference 113

Strength of Evidence: SORT A

Source: Clin Infect Dis, reference 127

Strength of Evidence: SORT C

Source:Clin Infect Dis, reference 132
Subscribe
From
$335
Immediate, unlimited access to all FP Essentials content
60 CME credits/year
AAFP app access
Print delivery available
Subscribe
Edition Access
$59
Immediate, unlimited access to this edition's content
5 CME credits
AAFP app access
Print delivery available
Interested in AAFP membership? Learn more
Learn More