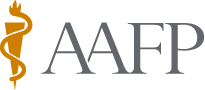 Routinely ask patients with pulmonary symptoms about not only their current occupation, but also past occupations to determine if the symptoms might be related to an occupational lung disease.

Evaluate for the common occupational lungs diseases when those diseases are suspected based on history and examination findings.

Summarize diagnostic criteria from the most current sarcoidosis guidelines.

Describe guideline-recommended sarcoidosis treatment for patients in whom treatment is indicated. Describe appropriate monitoring for patients not requiring treatment to detect disease progression.

Consider coccidioidomycosis when evaluating what otherwise appears to be community-acquired pneumonia in patients who have visited or live in endemic areas.

Consider allergic bronchopulmonary aspergillosis as a cause of coughing/wheezing in patients with asthma or cystic fibrosis.

Identify individuals at risk for latent tuberculosis and perform appropriate screening in such individuals.

Summarize management of latent tuberculosis with the new short-duration drug regimens that have replaced the long-standing standard therapy of 9 months of daily isoniazid.
Subscribe
From
$335
Immediate, unlimited access to all FP Essentials content
60 CME credits/year
AAFP app access
Print delivery available
Subscribe
Edition Access
$59
Immediate, unlimited access to this edition's content
5 CME credits
AAFP app access
Print delivery available
Interested in AAFP membership? Learn more
Learn More