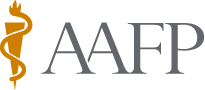 Tuberculosis (TB) is the leading cause of infectious disease-related mortality worldwide, affecting 1.7 billion individuals with 9,000 new cases annually in the United States. Disease burden in the United States is greatest among immigrants from areas with high TB rates (eg, India, China, Philippines, Vietnam). Active TB infection can be recently acquired or latent TB infection (LTBI) that becomes active long after initial infection. LTBI testing is recommended for health care workers at hire, immigrants from high-burden areas, and those in high-risk environments (eg, homeless shelters, correctional facilities, long-term care). Health care workers can be tested with interferon gamma release assays (IGRA) or tuberculin skin tests (TSTs). For others older than 5 years, IGRA is recommended. For children younger than 5 years, TSTs are recommended. If test results are positive, several new therapeutic regimens have replaced the previously standard 9-month isoniazid regimen. For patients suspected of having active TB, testing involves chest x-ray, sputum for microscopy, cultures, and nucleic acid amplification tests. Active TB is managed with 2-months of intensive 4-drug therapy, followed by a 4-month continuation phase with isoniazid and rifampin. If multidrug-resistant TB is diagnosed, consultation with infectious disease subspecialists and the health department is recommended.
Case 4. Maria is a 38-year-old woman who comes to your office for an examination for work clearance at a skilled nursing facility. The medical history is unremarkable and she reports no symptoms. She immigrated to the United States from Brazil 2 years ago.
The bacillus Mycobacterium tuberculosis is the cause of tuberculosis (TB) infection. It spreads through respiratory aerosolization of droplets (1-5 mcm in size).119 UV light kills the bacteria, which reduces disease transmission while outdoors.
Mycobacterium tuberculosis has virulence factors that support growth within macrophages and induce mortality of the macrophage cells. The dead macrophages form necrotic areas that support bacterial growth and rupture during coughs, which aerosolizes the bacteria. At approximately 2 to 4 weeks after infection, an immune response occurs (mediated by T cells, associated cytokines, interferon gamma, and tumor necrosis factor) and contains M tuberculosis within granulomas, possibly leading to latent TB infection (LTBI).120
Subscribe
From
$335
Immediate, unlimited access to all FP Essentials content
60 CME credits/year
AAFP app access
Print delivery available
Subscribe
Edition Access
$59
Immediate, unlimited access to this edition's content
5 CME credits
AAFP app access
Print delivery available
Interested in AAFP membership? Learn more
Learn More