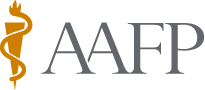 Sarcoidosis is a systemic condition characterized by formation of granulomas that can involve many organ systems, with the lungs and intrathoracic lymph nodes involved in more than 90% of cases. Sarcoidosis also can involve the cardiac, ocular, hepatic, dermatologic, and central nervous systems. The presentation of pulmonary sarcoidosis is nonspecific. Less than half of patients initially have respiratory symptoms and the disease often is detected as an incidental finding of lymphadenopathy on chest x-ray. However, lymphadenopathy can occur in many other conditions, ranging from tuberculosis to cancer, so sarcoidosis should be diagnosed only after excluding these other conditions. Typical granulomatous findings on lymph node biopsy can increase confidence in sarcoidosis diagnosis after the other conditions are excluded. However, there are three syndromes which, if present, are diagnostic of sarcoidosis: Lofgren syndrome, Heerfordt syndrome, and lupus pernio. The majority of sarcoidosis cases resolve spontaneously, so treatment typically is reserved for patients with progressive pulmonary or extrapulmonary involvement, specifically ocular, cardiac, or central nervous system. Systemic corticosteroids are first-line treatment. Second-line treatment with methotrexate or hydroxychloroquine is used if steroids are ineffective or to enable steroid tapering. Refractory disease should be comanaged with a sarcoidosis subspecialist.
Case 2. Christina is a 44-year-old woman with a history of anxiety. She comes to your office after an emergency department (ED) visit for an acute episode of shortness of breath. Cardiac and pulmonary evaluations were completed, and she was discharged with a diagnosis of panic attack. Evaluation in the ED included electrocardiogram (ECG), complete blood cell count, and metabolic profile, results of which were normal. The final chest x-ray (CXR) report showed bilateral hilar lymphadenopathy with upper lobe infiltration. Christina works as an information technology specialist at a financial company and does not smoke. She has no known risk factors for tuberculosis (TB) or other lung conditions. She reports no chest pain and currently is not experiencing shortness of breath. Cardiac and pulmonary examinations today are unremarkable.
Sarcoidosis is a systemic condition characterized by the formation of granulomas in affected organs, most commonly in the pulmonary, dermatologic, and ocular systems.38 This variability makes it difficult to develop specific criteria for sarcoidosis diagnosis.
The granulomas form in response to inflammation and are composed of macrophages and epithelioid cells.38 As granulomas mature, sclerosis can occur in affected organs, leading to tissue damage.
Subscribe
From
$335
Immediate, unlimited access to all FP Essentials content
60 CME credits/year
AAFP app access
Print delivery available
Subscribe
Edition Access
$59
Immediate, unlimited access to this edition's content
5 CME credits
AAFP app access
Print delivery available
Interested in AAFP membership? Learn more
Learn More