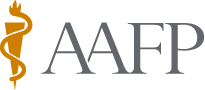 Insulin pumps, continuous glucose monitors (CGMs), and hybrid closed-loop insulin pumps with CGMs are available for the management of type 1 diabetes in patients of all ages and type 2 diabetes in patients treated with multiple daily injections of insulin. These devices have numerous benefits for patients, including improved diabetes control, fewer hypoglycemia and diabetic ketoacidosis events, and improved quality of life. Currently, there are seven insulin pumps on the US market, five CGMs, and four closed-loop systems. Insulin pumps can deliver insulin subcutaneously in a continuous manner. CGMs can measure and report the blood glucose level every 5 to 15 minutes. Hybrid closed-loop systems automatically discontinue basal insulin delivery if hypoglycemia is predicted, and provide alarms for hyper- or hypoglycemia and rapid changes in the blood glucose level. Some can administer correction bolus doses of insulin using a special algorithm without the input of the patient. These devices should be prescribed and managed by an interdisciplinary health care team led by a family physician or endocrinology subspecialist. Other devices include smart insulin pens and insulin inhalers. Mobile health technology for diabetes management uses mobile devices to increase patient capacity for self-management through delivery of medical information.
Case 4. Cori is a 28-year-old woman who was diagnosed with type 1 diabetes at age 22 years. She is using insulin with 4 to 6 injections/day and uses fingerstick to test the blood glucose level 8 to 10 times/day. Her work schedule has caused an uneven pattern of meals, sleep, and exercise. The A1c has increased to 8.2%, and she notes more frequent hypo- and hyperglycemic events. She asks if an insulin pump and/or a continuous glucose monitor (CGM) might help.
Insulin pumps have been commercially available since the 1980s.102 These devices deliver insulin subcutaneously in a continuous manner to maintain basal insulin levels and as a bolus to control for food intake or hyperglycemia. The pumps contain an insulin reservoir, which is connected to the patient subcutaneously. The infusion site and the catheter or cannula must be changed every 2 to 3 days to prevent infection, decreases in absorption, and degradation of insulin.103
The American Diabetes Association (ADA) recommends consideration of insulin pump use for the management of type 1 diabetes in adults, adolescents, and children who are able to safely manage the device.104 It also recommends consideration of insulin pump use for select patients with type 2 diabetes based on patient needs and preferences.
Subscribe
From
$335
Immediate, unlimited access to all FP Essentials content
60 CME credits/year
AAFP app access
Print delivery available
Subscribe
Edition Access
$59
Immediate, unlimited access to this edition's content
5 CME credits
AAFP app access
Print delivery available
Interested in AAFP membership? Learn more
Learn More