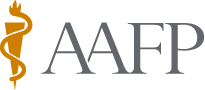 Diabetes is very common, and most family physicians provide care for many patients with diabetes and prediabetes. Thankfully, a broad range of pharmacotherapies currently are available to manage diabetes, but the great variety of options can make treatment selection a bit complex.
This edition of FP Essentials™ provides an update on the diagnosis and management of prediabetes and diabetes. Section One focuses on type 1 diabetes. Section Two and Section Three address type 2 diabetes, providing helpful updates on risk factors, screening, diagnosis, prevention, and therapeutic options. Section Four covers device therapy in patients with diabetes, including insulin pumps and continuous glucose monitors.
We hope you find the information in this edition useful in your practice. When you have finished studying this edition and are ready to submit your posttest answers, please take a moment to tell us what you found to be the most useful and what we can do to improve. We look forward to your feedback and ideas for topics you would like covered in future editions.
Karl T. Rew, MD, Associate Medical Editor
Associate Professor, Departments of Family Medicine and Urology
University of Michigan Medical School, Ann Arbor