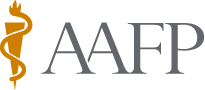 Consider referring patients with relatives with type 1 diabetes for islet autoantibody testing in the context of clinical research trials.

Consider prescribing metformin for patients with prediabetes, particularly for patients with a body mass index 35 kg/m2 or greater, patients younger than 60 years, and women with a history of gestational diabetes.

For patients with type 2 diabetes with established cardiovascular disease or who are considered at high risk, with chronic kidney disease, or with heart failure, prescribe a glucagon-like peptide 1 (GLP-1) receptor agonist or a sodium-dependent glucose cotransporter 2 (SGLT2) inhibitor as part of the drug regimen.

Consider use of an insulin pump for the management of type 1 diabetes in adults, adolescents, and children who are able to safely manage the device.

Consider use of an automated insulin delivery system for the management of type 1 diabetes in adults who have the skills to use such a system.
Resources
Strength of Evidence: SORT A

Source: American Diabetes Association, reference 2

Strength of Evidence: SORT A

Source: American Diabetes Association, reference 14

Strength of Evidence: SORT A

Source: American Diabetes Association, reference 10

Strength of Evidence: SORT A

Source: American Diabetes Association, reference 104

Strength of Evidence: SORT A

Source: American Diabetes Association, reference 104
Subscribe
From
$335
Immediate, unlimited access to all FP Essentials content
60 CME credits/year
AAFP app access
Print delivery available
Subscribe
Edition Access
$59
Immediate, unlimited access to this edition's content
5 CME credits
AAFP app access
Print delivery available
Interested in AAFP membership? Learn more
Learn More