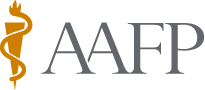 For most patients with type 2 diabetes, the American Diabetes Association (ADA) recommends an A1c goal of less than 7%. However, this goal may be adjusted depending on certain patient factors. Metformin should be used as a first-line treatment in all patients with type 2 diabetes unless contraindicated. Add-on treatment with a sodium-dependent glucose cotransporter 2 inhibitor or glucagon-like peptide 1 receptor agonist should be considered in patients who have or are at high risk of cardiovascular disease and in patients with kidney disease. Insulins, sulfonylureas, thiazolidinediones, and dipeptidyl-peptidase 4 inhibitors also have roles in management. With use of drugs with varied mechanisms of action, the various pathophysiologic mechanisms responsible for progression of type 2 diabetes can be managed. Microvascular and macrovascular complications of diabetes contribute to significant morbidity and mortality, so evaluation for and management of hypertension, hyperlipidemia, and other associated conditions also are essential.
Case 3. Belinda is a 47-year-old woman who comes to your office for initial management of type 2 diabetes. Blood pressure is elevated at 152/84 mm Hg. Fasting laboratory test results show an A1c of 9.7%, blood glucose of 237 mg/dL, total cholesterol of 218 mg/dL, high-density lipoprotein cholesterol of 43 mg/dL, triglyceride level of 176 mg/dL, and low-density lipoprotein cholesterol of 140 mg/dL. The creatinine level and estimated glomerular filtration rate are normal. You prescribe metformin 500 mg/day and titrate the dose to 1,000 mg 2 times/day after 3 months.
For physicians to better assess the blood glucose level throughout the day, patients should self-monitor, particularly patients who use insulin.14,68 Although blood glucose monitoring recommendations for patients with type 2 diabetes who do not use insulin are less clear, there are several benefits of self-monitoring.69 These include achieving a better understanding of blood glucose variability throughout the day, recognizing blood glucose patterns, assessing the effects of lifestyle modifications and the prescribed treatment regimen, and guiding therapy modifications.
Subscribe
From
$335
Immediate, unlimited access to all FP Essentials content
60 CME credits/year
AAFP app access
Print delivery available
Subscribe
Edition Access
$59
Immediate, unlimited access to this edition's content
5 CME credits
AAFP app access
Print delivery available
Interested in AAFP membership? Learn more
Learn More