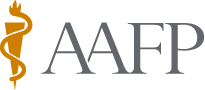 From 2013-2016, 34.5% of US adults had prediabetes. The U.S. Preventive Services Task Force (USPSTF) recommends screening all adults ages 40 to 70 years with overweight or obesity for abnormal blood glucose, and screening for gestational diabetes in pregnant women after 24 weeks. The American Diabetes Association (ADA) recommends screening all patients older than 45 years for prediabetes and diabetes, and screening earlier for patients with risk factors. Screening in younger patients is based on risk factors. The diagnostic criteria for prediabetes and diabetes require two abnormal test results from the same sample or from two separate samples, in the absence of unequivocal hyperglycemia or symptomatic hyperglycemia. Physical activity and healthy eating patterns continue to be the cornerstones of diabetes prevention. Although no drugs are approved by the Food and Drug Administration (FDA) for diabetes prevention, strong evidence supports the use of metformin in adults with prediabetes. In children, metformin use for the prevention of diabetes requires more study. Rates of progression from prediabetes to type 2 diabetes range from 5.8% to 18.3% per year, depending on the population studied.
Case 2. Anthony, a 48-year-old man, underwent a workplace health screening 3 months ago. The test results showed an A1c of 6.1% and an elevated low-density lipoprotein cholesterol level of 138 mg/dL. The result of a repeat A1c test in your office is 6.0%, confirming prediabetes.
Epidemiology of Prediabetes and Types 1 and 2 Diabetes
In 2019, the worldwide prevalence of diabetes (including diagnosed and undiagnosed types 1 and 2) was estimated to be 9.3%, or 463 million individuals.33 Approximately 50.1% of individuals with diabetes were undiagnosed.
It has been estimated that from 2013-2016, 34.5% of US adults had prediabetes, defined as a fasting blood glucose level of 100 to 125 mg/dL or an A1c of 5.7% to 6.4%.34 In 2018, the prevalence of all forms of diabetes in the overall US population was 10.5%, or 34.2 million individuals. In 2017-2018, the prevalence of diagnosed type 2 diabetes among US adults was highest in the American Indian and Alaskan Native populations (14.7%) and in patients with less than a high school education (13.3%).
Subscribe
From
$335
Immediate, unlimited access to all FP Essentials content
60 CME credits/year
AAFP app access
Print delivery available
Subscribe
Edition Access
$59
Immediate, unlimited access to this edition's content
5 CME credits
AAFP app access
Print delivery available
Interested in AAFP membership? Learn more
Learn More