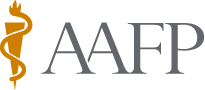 Acupuncture is used to manage pain and a variety of medical and psychological conditions. It modulates nociceptive areas of the brain, affects neuropeptide and purinergic signaling, and stimulates production of opioid neuropeptides. There are many types of acupuncture, including traditional, dry needling, laser, auricular, scalp, Japanese, and Korean. There is evidence that traditional acupuncture is effective in the management of many conditions, with strong evidence of benefit for chronic back pain and osteoarthritis-related knee pain. In the United States, the conditions most commonly managed with acupuncture are low back pain, depression, anxiety, headache, and arthritis. There are no absolute contraindications. Relative contraindications include frailty and febrile illness. Acupuncture should not be used in areas of skin infection or breakdown. Acupuncture typically is avoided during the first trimester of pregnancy. Reports of serious adverse effects are rare but include pneumothorax, infection, organ or tissue injuries, and seizures. Serious adverse effects of electroacupuncture (eg, skin burns, pacemaker or implantable cardioverter-defibrillator dysfunction) are limited to case reports. Thirty-three states in the United States consider acupuncture to be within the scope of practice of physicians. Other states require specific acupuncture training. Medicare provides coverage for acupuncture for management of chronic low back pain.
Case 2. Jan is a 58-year-old woman with chronic back pain. She has tried physical therapy, over-the-counter drugs, and an epidural steroid injection after you referred her for pain management. She comes to your office today with continued pain and asks whether acupuncture would be a treatment option for her.
Definitions and Background
Acupuncture is a technique in which specific points on the body, known as acupoints, are stimulated.33 For thousands of years, practitioners have stimulated acupoints with stones, bones, or wood slivers.34 Currently, clinicians perform acupuncture by inserting a sterile, thin metal needle into the skin at an acupoint. Specific movements of the needle or electric current (ie, electroacupuncture) stimulate the acupoint.
In traditional Chinese medicine, acupuncture is part of a naturalistic framework of theories about human sensory awareness, which share concepts with Confucianist and Taoist philosophies.34 According to these theories, acupuncture can be used to manage imbalances of elements within the body, which may be referred to as yin-yang, dampness-dryness, or heat-cold, as well as other names. These represent how ancient practitioners conceptualized imbalances thought to result in disease. Most Western clinicians who practice acupuncture today rely on empiric evidence from research trials and studies showing the efficacy of acupuncture in the management of various conditions.
Subscribe
From
$335
Immediate, unlimited access to all FP Essentials content
60 CME credits/year
AAFP app access
Print delivery available
Subscribe
Edition Access
$59
Immediate, unlimited access to this edition's content
5 CME credits
AAFP app access
Print delivery available
Interested in AAFP membership? Learn more
Learn More