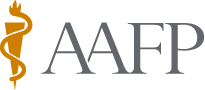 I am a faculty member at the University of Arizona College of Medicine in Tucson. It is the home of the Andrew Weil Center for Integrative Medicine, which offers the largest integrative medicine fellowship program in the country. It has trained more than 1,600 fellows since it began more than 20 years ago. Some graduates of our family medicine residency enter the fellowship program, as do graduates of our university's internal medicine residency and graduates of residency programs around the country.
Yet with all of that going on around me, I have focused my career on traditional medicine. I have worked for years not only as a primary care clinic physician but also as a hospitalist. As I worked on this edition of FP Essentials™, I started to wonder if maybe I have been missing something. There has been so much research and clinical care involving the various areas of integrative medicine, but I have not taken part in any of it.
In Section One of this edition, I learned about the various manual therapies and the evidence for and against their use in the management of many common medical conditions. In Section Two and Section Three, I learned about the benefits of acupuncture and herbal supplements. Although I live in a state where medical marijuana has been legal for more than 10 years, I have never recommended its use to patients. In Section Four, I learned that maybe I should consider it because there is reasonable evidence supporting its effectiveness for several conditions.
If you are like me and have not had experience with these integrative medicine therapies, hopefully you will find this edition to be as informative as I did. And, even if you have recommended or provided these treatments to patients, the review of the evidence should still be informative and useful for you.
Barry D. Weiss, MD, FAAFP, Medical Editor
Professor, Department of Family and Community Medicine
University of Arizona College of Medicine, Tucson