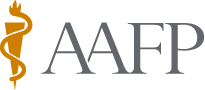 For patients with acute or chronic neck pain, consider recommending soft tissue techniques and manipulation therapies (eg, high velocity/low amplitude) combined with a home exercise program, as these therapies may improve pain and function in the short and moderate term.

For patients with chronic low back pain or osteoarthritis-related knee pain, consider recommending acupuncture for management.

Ask patients who take over-the-counter or prescription drugs about use of herbal supplements.

When an herbal supplement-related adverse event is suspected, report the suspected adverse event to the Food and Drug Administration via the MedWatch reporting system.

For patients who use marijuana, monitor their use and adverse effects.
Resources
Strength of Evidence: SORT B

Sources: J Back Musculoskelet Rehabil, Spine J, references 21 and 20

Strength of Evidence: SORT B

Source: Australian Acupuncture and Chinese Medicine Association, reference 36

Strength of Evidence: SORT C

Source: Am Fam Physician, reference 87

Strength of Evidence: SORT C

Sources: Pharmacoepidemiol Drug Saf, Food and Drug Administration, references 86 and 93

Strength of Evidence: SORT C

Source: Federation of State Medical Boards, reference 148
Subscribe
From
$335
Immediate, unlimited access to all FP Essentials content
60 CME credits/year
AAFP app access
Print delivery available
Subscribe
Edition Access
$59
Immediate, unlimited access to this edition's content
5 CME credits
AAFP app access
Print delivery available
Interested in AAFP membership? Learn more
Learn More