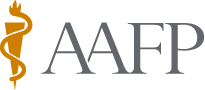 Summarize the conditions for which manual therapy, acupuncture, herbal supplements, and cannabis therapies have the strongest evidence of benefit.

List the contraindications to manual therapy and acupuncture.

Routinely determine whether a patient uses herbal supplements.

If a patient uses herbal supplements, assess for potential adverse effects and drug interactions with over-the-counter and/or prescription drugs that the patient also may be taking.

Report adverse effects experienced by patients using herbal supplements via the MedWatch system.

If a patient is using medical marijuana, routinely review state prescription drug monitoring program data to ensure that the patient is not obtaining other drugs of concern (eg, opioids).
Subscribe
From
$335
Immediate, unlimited access to all FP Essentials content
60 CME credits/year
AAFP app access
Print delivery available
Subscribe
Edition Access
$59
Immediate, unlimited access to this edition's content
5 CME credits
AAFP app access
Print delivery available
Interested in AAFP membership? Learn more
Learn More