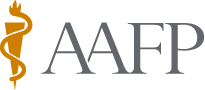 Manual therapy, or manipulative therapy, is performed primarily by osteopathic physicians, chiropractors, and physical therapists to relieve pain and improve function. As safe prescribing of opioids has become a concern and nondrug therapies for pain management are used more widely, manual therapy has become an attractive treatment option for many patients. A variety of techniques are used, including myofascial release, strain-counterstrain, muscle energy, high velocity/low amplitude, Still, and others. The most common conditions for which patients seek manual therapies are back pain, neck pain, and extremity problems. These therapies also are used to manage many other conditions. Studies show that, in general, manual therapies may improve pain and function in the short and moderate term in patients with acute and chronic back pain, neck pain, rotator cuff conditions, and temporomandibular joint disorders. These therapies also are used in patients with sciatica, migraine, carpal tunnel syndrome, pregnancy-related pelvic girdle pain, and infantile colic. Manual therapies may result in improvements in these conditions, but there is no high-quality research to confirm their benefits. Many studies show benefits that are similar to those of other commonly used therapies, or that are not superior to the benefits shown with sham manipulation.
Case 1. Aisha is a 29-year-old woman with intermittent low back pain since the birth of her second child 2 years ago. The pain occurs every few months. It typically lasts for several days and prevents her from caring for her children or performing her job as a paralegal. She is otherwise healthy and is not interested in taking drugs to manage the pain. A colleague at work recommended that she visit a chiropractor or osteopathic physician for spinal manipulation therapy. She asks for your advice about this.
According to the 2012 National Health Interview Survey (NHIS), an estimated 126 million American adults reported experiencing some type of pain over the past 3 months.1 In the United States, acute pain often is managed with prescription opioids.2 However, these drugs may not be used appropriately. The Centers for Disease Control and Prevention (CDC) reported that use of prescription opioids led to approximately 15,000 overdose deaths in 2017.3
Many national organizations, including the Agency for Healthcare Research and Quality (AHRQ), have called for a better understanding of the management of acute pain with less reliance on opioids.2 The AHRQ notes that in order to prevent harms associated with drugs, nondrug therapies for pain management are being used more widely. This increased use of multi-disciplinary approaches may contribute to patients increasingly seeking integrative medicine treatments, such as manual therapy, for pain management.
Subscribe
From
$335
Immediate, unlimited access to all FP Essentials content
60 CME credits/year
AAFP app access
Print delivery available
Subscribe
Edition Access
$59
Immediate, unlimited access to this edition's content
5 CME credits
AAFP app access
Print delivery available
Interested in AAFP membership? Learn more
Learn More