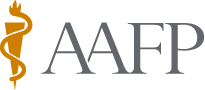 End-stage heart failure (HF) is associated with an extremely poor prognosis. Progressive and/or persistent HF signs and symptoms in the setting of optimal therapy is the hallmark of more advanced disease. Physicians must be able to recognize patients with features of refractory HF to aid in timely evaluation for advanced therapy options. Left ventricular assist device implantation and heart transplantation prolong survival in patients with end-stage HF, but are options only for select patients. Timely referral for evaluation is necessary to prevent secondary irreversible end-organ dysfunction and to ascertain whether there are factors that can be addressed and corrected. All patients with end-stage HF should be offered referral for palliative care to aid in symptom management and improve quality of life. In addition, for patients who are not candidates for advanced therapy options, hospice should be discussed. In some cases, palliative home inotrope infusion can be considered for symptom management.
Case 4. AJ is a 64-year-old woman with a history of hypertension, coronary artery disease, and heart failure (HF) with reduced ejection fraction. She comes to your office reporting fatigue and increased shortness of breath, which now is occurring at rest. She also has experienced a 4.5-kg (10-lb) unintentional weight loss over the past 2 weeks. She has an automated implantable cardioverter-defibrillator, which she says fired 2 days ago.
AJ was hospitalized for decompensated HF 2 months ago and required a beta blocker dose reduction. Current drugs include nitroglycerin sublingually as needed for chest pain and aspirin 81 mg, ramipril 10 mg, spironolactone 25 mg, rosuvastatin 10 mg, digoxin 0.25 mg, furosemide 40 mg/day, and carvedilol 12.5 mg 2 times/day.
Today, the blood pressure level is 85/70 mm Hg, pulse is 102 beats/min, and oxygen saturation is 86%. Physical examination reveals a regular heart rate and rhythm with S3 and S4 and elevated jugular venous pressure. Bibasilar crackles are present, and the lower extremities are cool, with 2+ edema. The liver is palpable and pulsatile. Laboratory test results show hyponatremia and elevated levels of brain-type natriuretic peptide, aspartate transaminase, alanine transaminase, and creatinine. An echocardiogram shows a left ventricular ejection fraction of 20%. You admit AJ to the hospital for stabilization.
Despite ongoing aggressive efforts to increase the pharmacotherapy and procedural interventions available to patients with heart failure (HF), the mortality rate for these patients remains high.29 Over the years, various terms have been used to refer to the end of the disease process, including end stage, advanced, and refractory. All of these terms can be used interchangeably.84 It is imperative that physicians understand what constitutes advanced HF to facilitate referral for patients with refractory HF who may be eligible for specialized, advanced treatment strategies.85
Subscribe
From
$335
Immediate, unlimited access to all FP Essentials content
60 CME credits/year
AAFP app access
Print delivery available
Subscribe
Edition Access
$59
Immediate, unlimited access to this edition's content
5 CME credits
AAFP app access
Print delivery available
Interested in AAFP membership? Learn more
Learn More