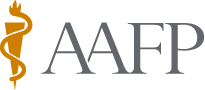 Regardless of the practice setting, family physicians deal with heart failure (HF) on a regular basis. Approximately 6.2 million American adults 20 years or older had HF between 2013 and 2016.1 In 2018, a diagnosis of HF was included on approximately 380,000 death certificates, representing more than 13% of deaths in the United States.2 In 2012, the total annual cost of HF in the United States was nearly $31 billion.3
When I was in medical school, I was told that half of what I would learn would not be right, but which half it would be was unknown. Unfortunately, much of what I learned about HF was an incomplete picture, if not totally wrong. Instead of addressing systolic and diastolic dysfunction, HF is now discussed in terms of ejection fraction (EF). Since I completed training, there are new biomarkers and management options. Although there is increased knowledge about HF and new management options, there are still many things that are not fully understood.
Section One of this edition addresses the diagnosis and treatment of patients with HF with preserved EF. Section Two discusses the diagnosis and treatment of patients with HF with reduced EF. Section Three examines right-sided HF. Section Four discusses the treatment of patients with advanced refractory HF.
This edition is an excellent summary of the evaluation and treatment of patients with HF. Reading this edition has challenged some of the ways that I approach the care of patients with HF. I am sure you will learn something that will help you provide better care for your patients with HF.
Ryan D. Kauffman, MD, FAAFP, Associate Medical Editor
Physician, Hickory Medical Direct Primary Care
Bellefontaine, Ohio