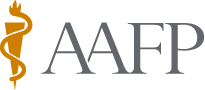 The incidence and prevalence of heart failure (HF) in the United States are high, with an estimated 6.2 million cases, and these numbers are expected to increase. Age is a nonmodifiable risk factor for HF development. Hypertension, diabetes, and ischemic heart disease are modifiable risk factors that can be addressed to reduce the morbidity and mortality associated with HF. Improvements in understanding of the pathophysiology of HF have led to changes in terminology. Terms such as congestive heart failure, systolic heart failure, and diastolic heart failure should no longer be used. Currently, the ejection fraction (EF) is used to classify left-sided HF. Patients with classic HF symptoms and an EF of 50% or greater have HF with a preserved EF (HFpEF). Patients with an EF of 40% or less have HF with a reduced EF (HFrEF). Priorities in HFpEF management are symptom management and control of comorbid conditions. This includes avoidance of fluid overload, blood pressure control optimization, and atrial fibrillation management. The diagnosis of HFpEF is associated with a 22% to 65% 5-year mortality rate, with 51% to 60% of deaths due to cardiovascular causes.
Case 1. Mrs S is a 74-year-old woman with a history of diabetes, hypertension, and hyperlipidemia who comes to your office with recent leg swelling and increasing shortness of breath. She takes simvastatin 40 mg, hydrochlorothiazide 25 mg, ramipril 2.5 mg/day, and metformin 1,000 mg 2 times/day.
Today, the blood pressure level is 130/89 mm Hg, pulse is 70 beats/min, and oxygen saturation level is 92% on room air. On physical examination, you note regular heart rate and rhythm with no gallops, bilateral crackles, and 1+ bilateral lower extremity edema. Laboratory test results include a normal thyrotropin (TSH; previously thyroid-stimulating hormone) level, complete blood cell count, and kidney function. The brain-type natriuretic peptide level is elevated. A chest x-ray shows pulmonary congestion and a heart of normal size. Echocardiography shows an ejection fraction of 55%.
Pathophysiologically, heart failure (HF) describes any condition in which the heart is unable to meet the oxygenation and/or fluid management needs of the body. This typically is due to a clinical syndrome in which structural or functional impairment of cardiac function results in decreased stroke volume and cardiac output.1,2,3 Symptoms may include but are not limited to dyspnea, reduced exercise tolerance, fatigue, and fluid retention. HF is associated with poor quality of life, substantial use of health care resources, and premature mortality.4
Subscribe
From
$335
Immediate, unlimited access to all FP Essentials content
60 CME credits/year
AAFP app access
Print delivery available
Subscribe
Edition Access
$59
Immediate, unlimited access to this edition's content
5 CME credits
AAFP app access
Print delivery available
Interested in AAFP membership? Learn more
Learn More