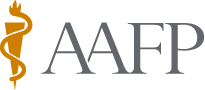 Heart failure (HF) with reduced ejection fraction (HFrEF) is becoming more prevalent as the US population ages. Although the clinical presentation of HFrEF is remarkably similar to that of HF with preserved ejection fraction (HFpEF), the primary etiology may be different. In particular, cardiac ischemia is a common cause of HFrEF and should be considered in any patient with new-onset HFrEF. Although there is some overlap in the management strategies for HFpEF and HFrEF, there are some key distinctions. It is vital to ensure that all patients with HFrEF are adhering to goal-directed management and therapy within 6 months of diagnosis to reduce morbidity and mortality. Some patients with HFrEF will benefit from device therapy with an implantable cardioverter-defibrillator and/or cardiac resynchronization therapy. Referral to a cardiology subspecialist is recommended for select patients with HFrEF.
Case 2. TS is a 65-year-old man who comes to your office because of 2 weeks of progressive dyspnea on exertion, orthopnea, and paroxysmal nocturnal dyspnea. He had a myocardial infarction 4 years ago and has well-controlled hypertension. His current drugs include aspirin, atorvastatin, metoprolol succinate, and hydrochlorothiazide.
The physical examination is significant for jugular venous distention to 13 cm (5 in) with the head of the bed raised to 30°. The cardiovascular examination indicates regular rate and rhythm without murmurs, but the pulmonary examination reveals bibasilar crackles. Electrocardiogram results are normal. Laboratory test results show an elevated N-terminal pro–brain natriuretic peptide level and normal serum chemistries, complete blood cell count, and thyrotropin (TSH; previously thyroid-stimulating hormone) level. You obtain a transthoracic echocardiogram, the results of which show an ejection fraction (EF) of 30%.
Guideline-directed medical therapy(GDMT) is the mainstay of management for acute and chronic heart failure (HF) with reduced ejection fraction (HFrEF).1,2 Because not all patients are able to tolerate GDMT, the term optimal therapy is used to describe the target dose or the highest tolerated dose of each drug specific to a patient.29,30
Optimal therapy may or may not include use of a target dose, which is the dose of an individual drug that was shown to provide the most meaningful benefit in clinical trials.2
Subscribe
From
$335
Immediate, unlimited access to all FP Essentials content
60 CME credits/year
AAFP app access
Print delivery available
Subscribe
Edition Access
$59
Immediate, unlimited access to this edition's content
5 CME credits
AAFP app access
Print delivery available
Interested in AAFP membership? Learn more
Learn More