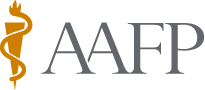 In patients presenting with dyspnea, use measurement of natriuretic peptide biomarkers to support or exclude a diagnosis of heart failure (HF).

For patients with HF with preserved ejection fraction (HFpEF), initially prescribe a diuretic to manage symptoms of volume overload and an antihypertensive drug (ie, beta blocker, angiotensin-converting enzyme [ACE] inhibitor, angiotensin receptor blocker [ARB]) if hypertension is present.

For patients with stage C HF with reduced ejection fraction (HFrEF), initially prescribe a low-dose ACE inhibitor, ARB, or angiotensin receptor–neprilysin inhibitor (ARNI) (ie, sacubitril-valsartan), but an ARNI is preferred. For all patients with HFrEF, prescribe an evidence-based beta blocker (ie, bisoprolol, carvedilol, extended-release metoprolol succinate). Patients can be started on an ACE inhibitor, ARB, or ARNI and beta blocker therapy simultaneously or sequentially.

For patients with New York Heart Association (NYHA) class II or III HFrEF who are taking an ACE inhibitor or ARB, recommend discontinuation of the current drug and prescribe an ARNI.

Use the "I Need Help" mnemonic (see Table 6) to aid in timely referral of patients with HF to a cardiology subspecialist.
Resources
Strength of Evidence: SORT A

Source: Circulation, reference 2

Website: https://www.ahajournals.org/doi/10.1161/CIR.0000000000000509

Strength of Evidence: SORT B

Source: Circulation, reference 2

Website: https://www.ahajournals.org/doi/10.1161/CIR.0000000000000509

Strength of Evidence: SORT A

Sources: Circulation, Circulation, J Am Coll Cardiol, references 1, 2, 30

Websites: https://www.ahajournals.org/doi/10.1161/CIR.0b013e31829e8776; https://www.ahajournals.org/doi/10.1161/CIR.0000000000000509; https://www.sciencedirect.com/science/article/pii/S0735109720378670?via%3Dihub

Strength of Evidence: SORT A

Source: Circulation, reference 2

Website: https://www.ahajournals.org/doi/10.1161/CIR.0000000000000509

Strength of Evidence: SORT A

Sources: J Heart Lung Transplant, JAMA, references 57 and 8

Websites: https://www.jhltonline.org/article/S1053-2498(17)31374-8/fulltext; https://jamanetwork.com/journals/jama/article-abstract/2768982
Subscribe
From
$335
Immediate, unlimited access to all FP Essentials content
60 CME credits/year
AAFP app access
Print delivery available
Subscribe
Edition Access
$59
Immediate, unlimited access to this edition's content
5 CME credits
AAFP app access
Print delivery available
Interested in AAFP membership? Learn more
Learn More