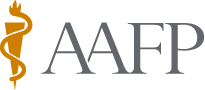 Differentiate between heart failure (HF) with preserved ejection fraction (HFpEF) and HF with reduced ejection fraction (HFrEF).

Summarize the appropriate treatment regimens for patients with HFpEF and patients with HFrEF.

Counsel patients about how adherence to guideline-directed medical therapy can improve outcomes.

Recommend device therapy, including placement of an implantable cardioverter-defibrillator and cardiac resynchronization therapy, when appropriate.

Differentiate between left-sided HF and right-sided HF.

Summarize the treatments that may benefit patients with right-sided HF.

Recommend appropriate palliative care for patients with end-stage HF.

Determine which patients with HF should be referred for evaluation for advanced therapies.
Subscribe
From
$335
Immediate, unlimited access to all FP Essentials content
60 CME credits/year
AAFP app access
Print delivery available
Subscribe
Edition Access
$59
Immediate, unlimited access to this edition's content
5 CME credits
AAFP app access
Print delivery available
Interested in AAFP membership? Learn more
Learn More