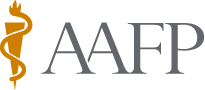 When evaluating patients for left-sided heart failure (HF), physicians should consider right-sided HF as well. There is significant crossover in symptoms, and these conditions frequently are seen together. Common causes of acute right-sided HF include pulmonary embolism and hypoxemia. Pulmonary hypertension is a common cause of chronic right-sided HF. Given the physiology of the right side of the heart, management of underlying conditions is vital to restoring function regardless of whether the right-sided HF is acute or chronic. It is important to consider fluid status, preload and afterload, in management. In situations in which medical management is ineffective, temporary mechanical circulatory support can be considered, as well as evaluation for heart and/or lung transplantation.
Case 3. JP is a 68-year-old man with a history of hypertension, obesity, and obstructive sleep apnea. He presents to the emergency department with significant fatigue, abdominal distention, and weight gain. He recently ran out of furosemide, which he was taking for lower extremity edema.
An previous echocardiogram obtained during an evaluation for progressive lower extremity edema revealed preserved left ventricular systolic function but right ventricular dilatation and moderately reduced function. The estimated right ventricular systolic pressure was 60 mm Hg. At that time, JP was referred to a cardiology subspecialist, but the appointment was not scheduled until next week.
On evaluation today in the emergency department, JP is breathless, appears to be acutely ill, and has diffuse anasarca. You suspect decompensated right-sided heart failure (HF) and admit him for further evaluation and treatment.
Right-sided heart failure (HF) most commonly develops with accompanying progressive disease of the left heart, but it also may develop independently.59 Although much of HF management involves the understanding and management of left-sided HF, right-sided HF must be evaluated and managed aggressively to prevent morbidity and mortality. Recent advances in management of the causes of right-sided HF, including pulmonary vasodilator therapy for pulmonary hypertension, highlight the importance of identifying and treating patients with right-sided HF.59
The International Right Heart Failure Foundation Scientific Working Group defines right-sided HF as a "clinical syndrome due to an alteration of structure and/or function of the right heart circulatory system that leads to suboptimal delivery of blood flow (high or low) to the pulmonary circulation and/or elevated venous pressures—at rest or with exercise."60
Subscribe
From
$335
Immediate, unlimited access to all FP Essentials content
60 CME credits/year
AAFP app access
Print delivery available
Subscribe
Edition Access
$59
Immediate, unlimited access to this edition's content
5 CME credits
AAFP app access
Print delivery available
Interested in AAFP membership? Learn more
Learn More